OSTEOPATH, OCCUPATIONAL THERAPIST, MANUAL THERAPIST
With over 20 years experience, Alexander has provided expert services with successful outcomes for all his clients. Alexander has worked in Australia, Central America, America, Japan, China, South East Asia and India, providing clients of varying ages and backgrounds with therapeutic occupational therapy services. Alexander's work in Australia has been providing occupational therapy services for the Department of Disabilities, Aging and Home Care (ADHC), Department of Education & Training (DET) and for NDIS clients. A speciality of Alex's is working with people's complex needs and designing and implementing behavioural modification programs. Alex's qualification include; Bachelor of Science (Occupational Therapy), Certificate IV Training & Assessment and is registered with AHPRA.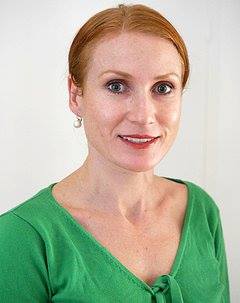 Kimberley is an experienced Counsellor and Life Coach with the drive and passion to make a difference to people and help them live the life they always dreamed of living. To Kimberley, Counselling and Coaching is a service to an individual or team to empower, develop skills and enhance their performace and satisfaction.
Kimberley is university trained and has over 20 years experience working with people to make positive changes in their lives. Kimberley has effectively helped people reach their personal, professional, financial, psychological and physical goals. Kimberley has been helping individuals, couples and families work through their personal and relationship issues for many years and would be happy to help you too.
Kimberley is fully aware of, and understands, all the personal and emotional issues that people are confronted with and can help ease the pain and discomfort that these issues can cause. Kimberley's areas of exerptise are: PERSONAL COACHING, RELATIONSHIP COUNSELLING, MENTAL HEALTH ISSUES (PANIC ATTACKS, PHOBIAS, DEPRESSION), STRESS & ANGER MANAGEMENT COUNSELLING.
Kimberley uses her extensive knowledge and skills in life coaching to help people, teams and businesses succeed. Providing coaching is how Kimberley contributes to the clients growth and success. With your SMART (Specific, Measurable, Attainable, Results, Timeliness) Plan, Kimberley facilitates and supports your efforts throughout the coaching process. Each coaching program and SMART Plan delivered is tailored to best suit the needs of an individual, team and/or business.
Kimberley's coaching is based on a solid foundation of theoretical and empirical knowlege. Kimberley's coaching style and method is solution-focused and utilises NLP (Neuro Linguistic Programming) techniques. Kimberley has a sound knowledge of coaching models and techniques, human behaviour, communication models, learning styles, personality styles, reflective practice, team dynamics and change management.
Kimberley's qualifications include Bachelor of Social Psychology, Diploma in Counselling, Diploma in Coaching, Associate Diploma in Business and Certificate IV in Training and Assessment. Kimberley is also a professional member of the Australian Counselling Association.
We're experts in physical & mental solutions
626 Occupational Therapy & Counselling Services are advocates for facilitating and supporting their local community.
Kimberley and Alex have over 35 combined years of hands on experience and results over a number of international countries.
Extensive post-graduate education
The study and knowledge undertaken by Kimberley and Alex together have over 10 degrees & certifications combined.
Some questions we get asked often
A life coach provides the drive and guidance their clients need to improve their careers, relationships and lives. A life coach recognises their skills and dreams, refocuses their lifes goals and moves past challenges that stand in the way of these goals.
Do I need a doctor's referral?
A doctor's referral is not required to visit us and enjoy the range of services we offer.
Why would I need counselling help?
There are many reasons, for instance, you might consider looking for a life coach if you need some guidance on moving forward in your career. You may want to learn how to take advantage of your strengths and talents. You may not know what to do about a major life decision, such as a move or promotions. You don't have an acceptable work-life balance. You may need help with stress management or you are not as healthy as you would like to be.
How long does it take to get better?
There is no set time frame on how long it will take to treat and compeltely health any type of physcial, mental or emotional injury. Each persons journey is unique and takes just as much self effort from you to progress and overcome as it does take from us to assist you. Some injuries may be fixed in 1 session, some may take longer. There is no 1 size fits all solution and we work with you each step of the way.