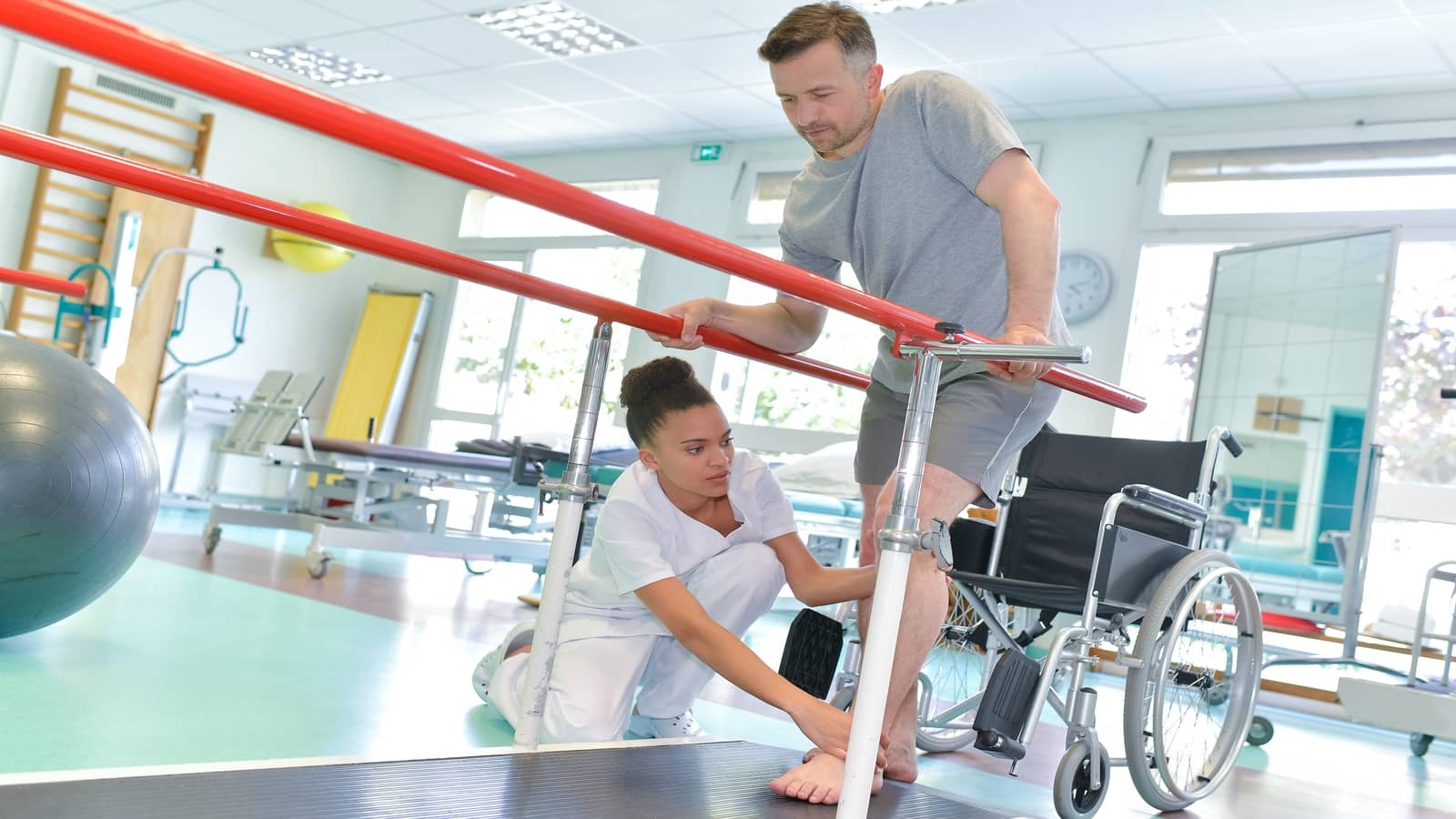 626 Occupational Therapy & Counselling Services
Specialists in Disability Diagnosis, Management and Rehabilitation of your Physical & Mental Health
626 Occupational Therapy & Counselling Services has provided quality and comprehensive healthcare services since 2010. We believe in keeping our community health, and we are commited to exceeding the expectations of our patients with cutting edge services. Let us provide you with the personalized care you deserve. Our service goal is to provide high quality therapy and to educate clients so they can take an active role in their health and wellbeing. We are certified to provide both Occupational Therapy and Counselling Support to NDIS clients. Occupational Therapy for Medicare and DVA.
We provide innovative therapeutic services to meet the needs of people affected by:
Neurlogical conditions

Mental health (anxiety, depression, PTSD, relationship issues, grief, stress management, work/life balance)

Disabilities including but not limited to: Global Development Delay, Traumatic Brain Injury, Progressive neurological conditions (MS, MND, Parkinson's Disease, Cerebral Palsy)

Musculoskeletal/sporting injuries
Our passion is your health
At 626 we believe that for you to operate at your peak performance levels, your Mind and Body should be in perfect harmony and operating together as a cohesive unit. There is nothing more we love than to see a community of vibrant healthy individuals, getting the most out of their lives, and enjoying every minute of it.
Memberships, Associations and Partners
We follow a thorough process with each of our patients
We Assist Throughout The
Whole Process
Your recovery program is tailor-made to suit your personal goals, to achieve the long-term sustainable results that you've always wanted.
We Help You Understand Your Body
You should know and understand what is happening with your body and mind. So we empower you with the knowledge you'll need to feel well and stay well.
We Always Dedicate 100% Of Your Session Time To You
We don't believe in rushing appointments and we don't believe in treating more than 1 client per time slot. 100% of your appointment time is dedicated to you and only you.
"I cannot recommend Alex highly enough and the complete service and package he offers. He does not only alleviate pain or internal or external issues but works WITH YOU to remove them. You are not just another number to Alex, this approach and philosophy in business is extremely rare these days, so grab hold when you find it! Every recommendation from not only myself but other clients of Alex always say the same thing...He is AMAZING!!"

"In all aspects of health whether it be physical, mental or spiritual, I found Alex to be incredibly helpful and knowledgeable in achieving my personal goals. A gifted individual who gets straight to the point when it comes to the type of healing your body and mind need."

"Alex is a truly gifted individual when it comes to health. His bottomless knowledge has led to my own health improving vastly over the years and his genuine concern and compassion for his clients pushes you to better yourself as well. Anyone that he helps has the capability to become the best version of themselves both mentally, physically and spiritually!"

"Alex is truly a gifted and extremely knowledgable therapist and coach that looks at encompassing the whole body system through a practical approach which can easily be maintained by all. Alex's whole life is dedicated to health and he is the leading example of someone who practices what he talks about. I couldn't ask for a better coach in the martial arts field and would recommend his services to all."

"An amazing therapist that knows everything about the body and mind. He will educate you on what's occurring in your body whilst guiding you into how he can help you. When it comes to martial arts, He offers wholeistic training which encompasses all aspects of martial arts which includes the mental aspect which is often disregarded. I have seen a huge amount of progression both on and off the matts due to training under his program. Recommended to everyone with any injury, anyone that wants to train or learn more about life."

"I highly recommend Alex. I have been suffering with back pain for 23 years. I have been to countless doctors and specialists and done way too many scans. They still had no idea what I even had. I had enough and turned to Alex for help. After my first session with Alex. He knew what was wrong with me, and even more importantly. Alex knew how to help me fix my problems and gave me the resources to fix it and overcome it the correct way. My life is now changing and I am more then happy to start fresh and get my body back to the way it's meant to be. Thank you Alex."

"I not only recommend but would say it is in your best interest to contact Alex and Kimberly. If you are suffering from depression, anxiety, physical pain, mental illness just contact them. I have seen them taken a group of 40 people at an event and turn their hopelessness to hopefulness. I recommend them. They work with children of Autism and many other health issues ❤️."

"Highly recommend; Alex will help you take control of your healing! Alex assisted me with recovery from Tibial relocation, arthroscopy and lateral release surgery. His approach is holistic and differs from mainstream medicine in the way that he considers your lifestyle in addition to your prime need. Alex will give you the tools to control your own healing, but you need to do the work to make it happen; you will be challenged! His approach is for people who want, and are prepared to do the work to get better. Alex continues assist me in my work-life as a case manager by not only being a provider to my sector of the community, but by answering all of my random healthcare questions! His knowledge and experience is outstanding, and his willingness to look at problems from all angles produces amazing results!."